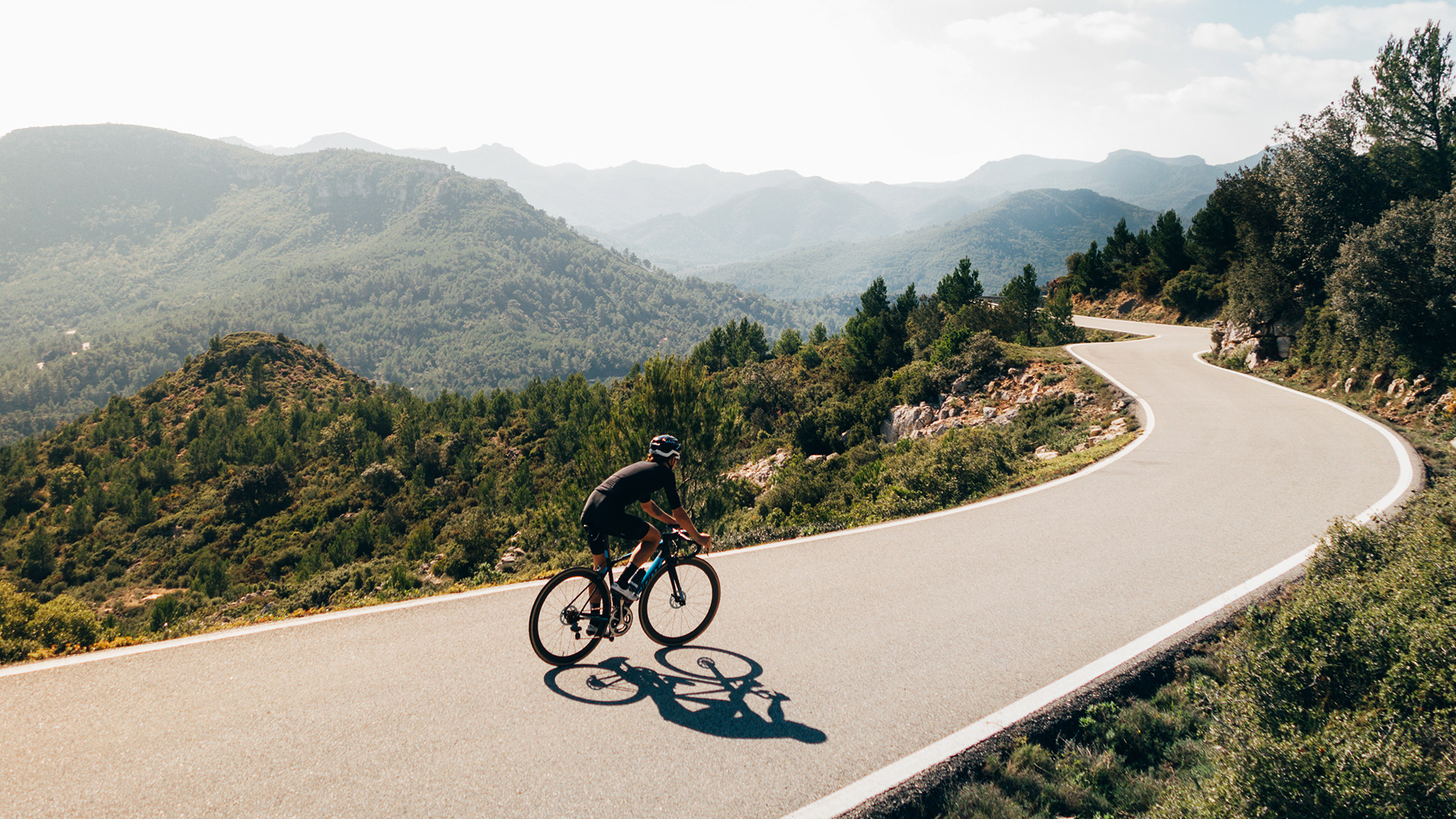 Superior.
Lightweight.
ONE-K is revolutionising wheels with innovative fibre spokes and new weight standards – for increased performance without compromising on safety and comfort.
Light
The new cycling experience comes from the spoke. Up to 60 % lighter than premium steel spokes and up to 20 % per wheel set, all with the same uncompromisingly outstanding performance. Our FIBERSPOKES allow weights for a DISC wheelsets of less than 1,000 grams. We no longer want to choose between lightness, durability and stiffness. And now we don't have to.
Advanced
High-tech materials for maximum athletic performance. Our spokes are made of fibers that also protect racing drivers in Formula 1 in a crash. Their shock absorption properties provide increased comfort while riding. Combined with high-quality carbon rims and hubs, our wheels are the new benchmark in cycling.
Innovative
The closed spoke stars are particularly durable. The geometry allows the best possible power transmission from the hub to the rim. Thanks to the reduced rotating mass, the acceleration of the wheels is breathtaking.
Safe
You are choosing uncompromising quality on the road. Our perfectly constructed wheels offer maximum longevity. Our wheels are built by hand and achieve a long service life and durability. Whether on a road bike tour, cycle marathon or road race. Our innovative carbon wheels are extensively tested and externally certified. They are always a safe companion. Thanks to their modular construction and a crash replacement guarantee, you also have maximum protection after you have made your purchase.