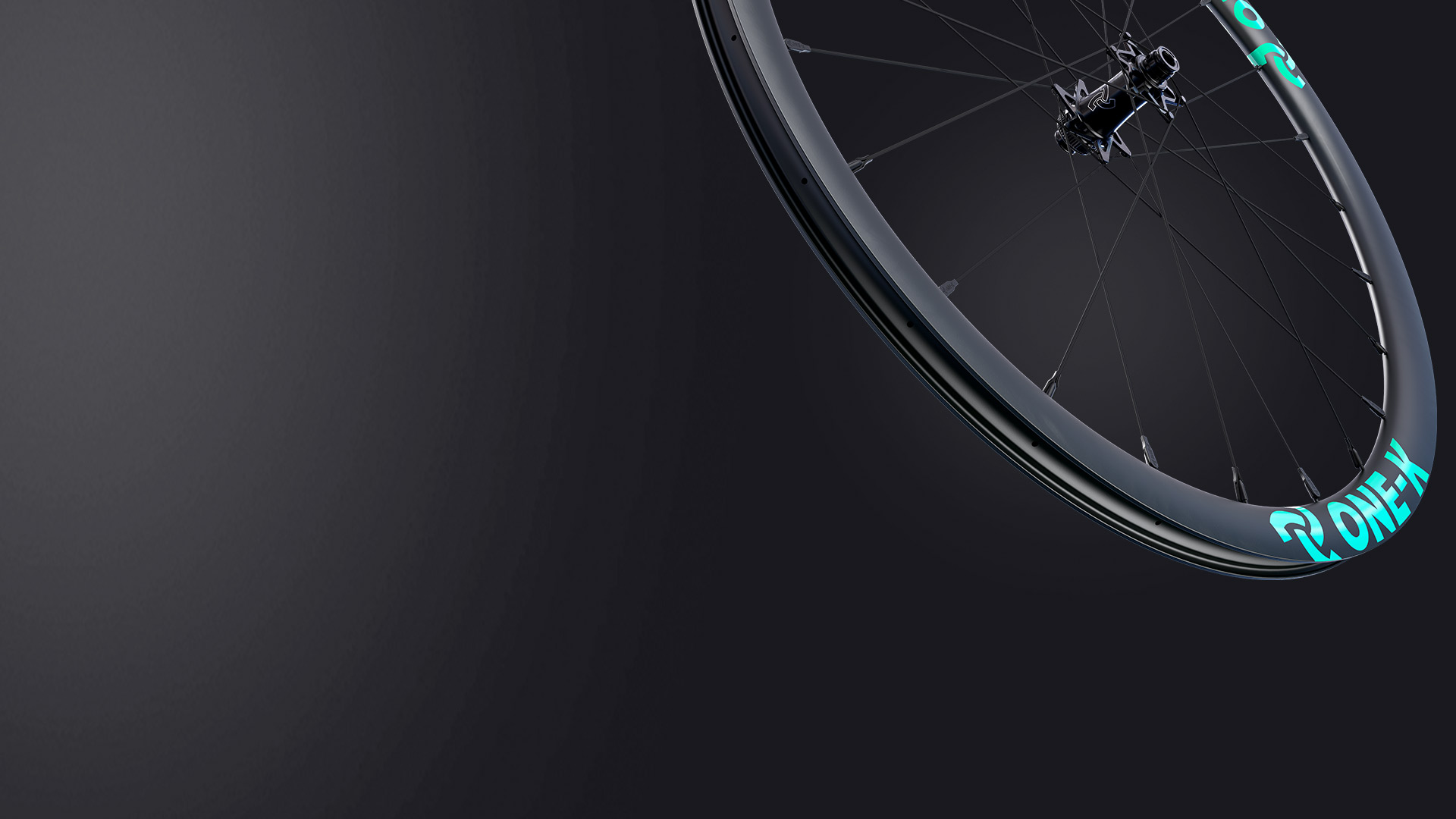 Our 
Technology
Learn more about our technology here.
Materials and manufacturing processes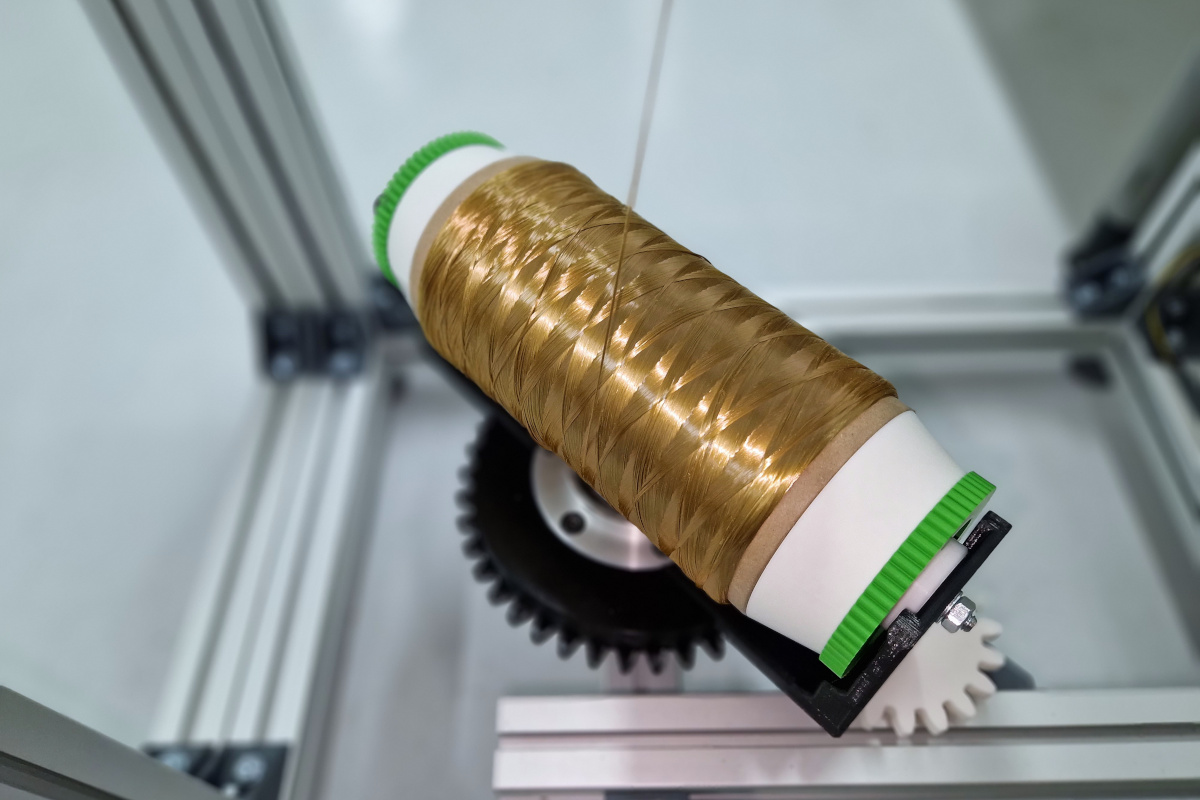 Material
We use extremely durable and rigid fibres. The spoke, which is embedded in an epoxy matrix, is characterised by its high resistance against cuts and impacts of all kinds. Outstanding shock absorption properties, which improve your comfort and grip on uneven terrain, add to the features offered by our material.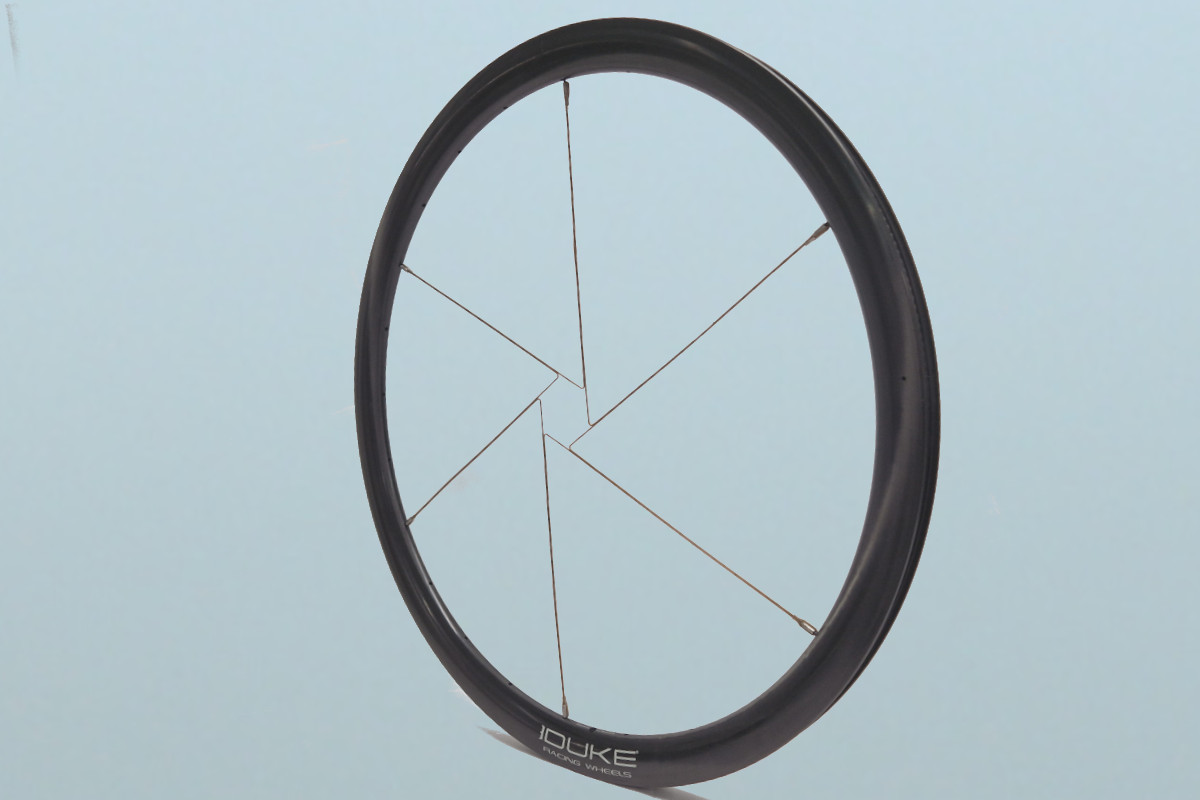 Spoke star
Thanks to our patented manufacturing process, we are able to produce multiple connected spokes from one single, continuous fibre tape. The tape is reshaped to create small loops. These are used to connect the spokes to the hub and rim. Not only are loops one of the easiest ways of connecting a fibre plastic composite to other components, they're the best.
Thanks to the seamless fibre tape, the spoke stars have no open end. This does away with the major weak point. In the middle of the spoke, the fibres are perfectly aligned in the direction of loading, allowing the material's properties to be used to optimum effect.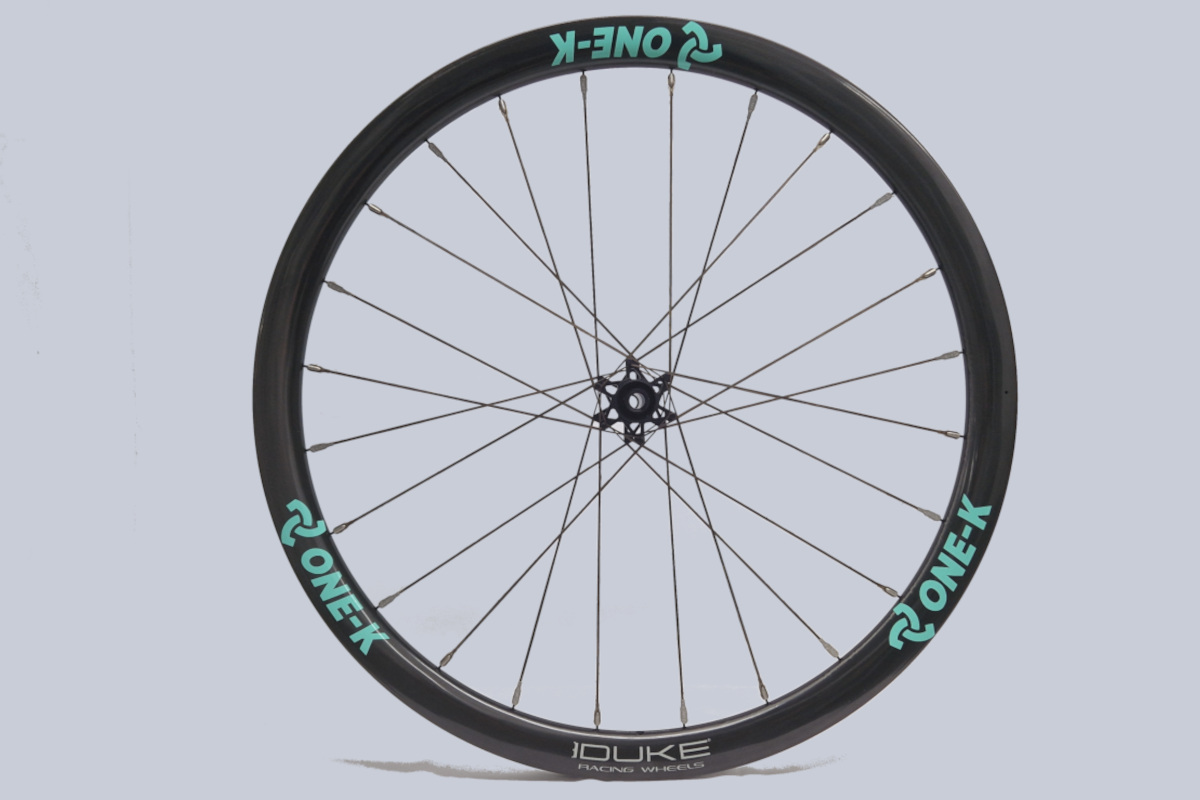 Construction
Each wheel is made up of four spoke stars, i.e. two on each side. They are assembled at an angle of 180° to each other. This allows us to achieve the same structure as conventional wheels. The wheel behaves like a normal wheel and there are no unpleasant surprises.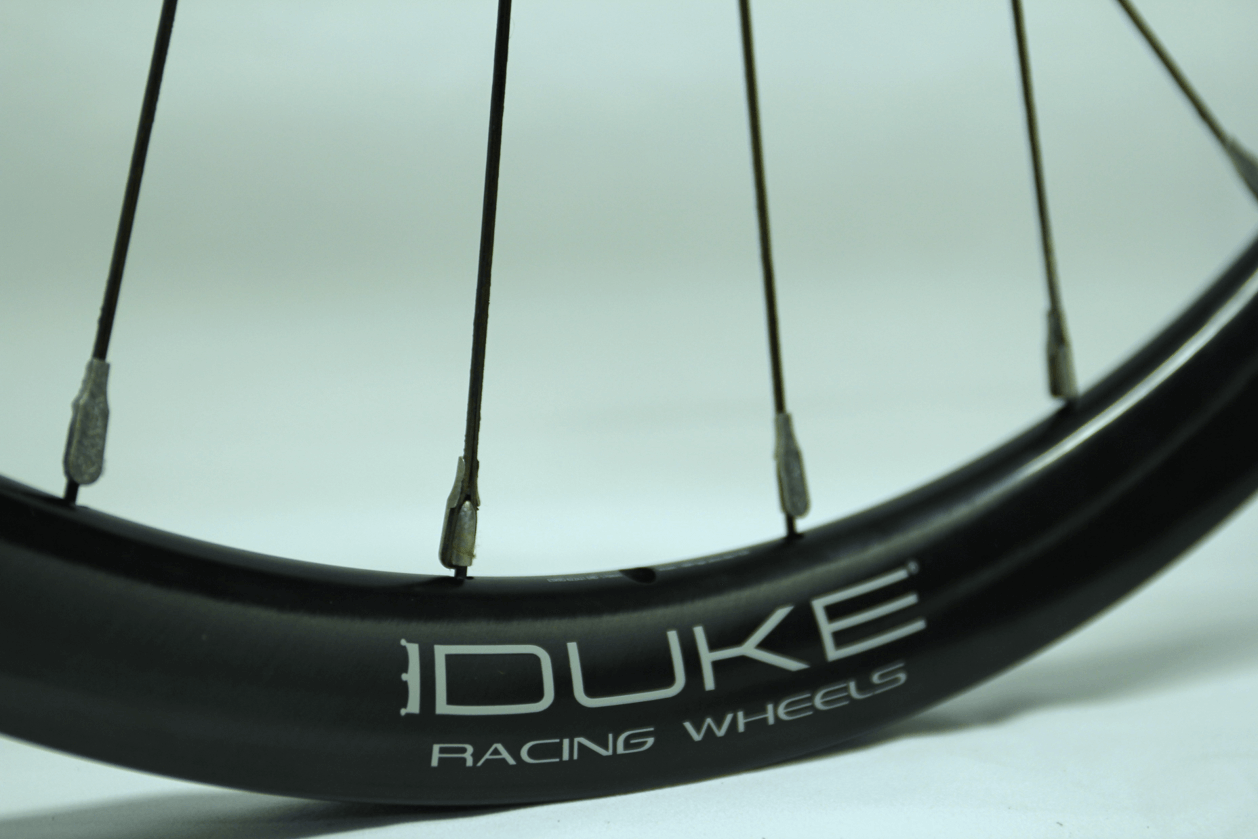 Rims
The spoke stars are connected to the rim via nipples of lightweight and highly-durable titanium. The nipples can be pre-tensioned using a screw on the side of the rim. This enables consistently high spoke tension to be achieved and the wheel to be centred precisely. Thanks to a special spherical head, the screw facilitates tension-free alignment of the spoke between the hub and the rim. The ONE-K spoke concept requires no special rims, since the spherical-head screw uses the same contact surface as a traditional spoke nipple. Only the number of holes and the spoke length need to match our spoke stars. We are continuously expanding our portfolio with lightweight, high-quality rims.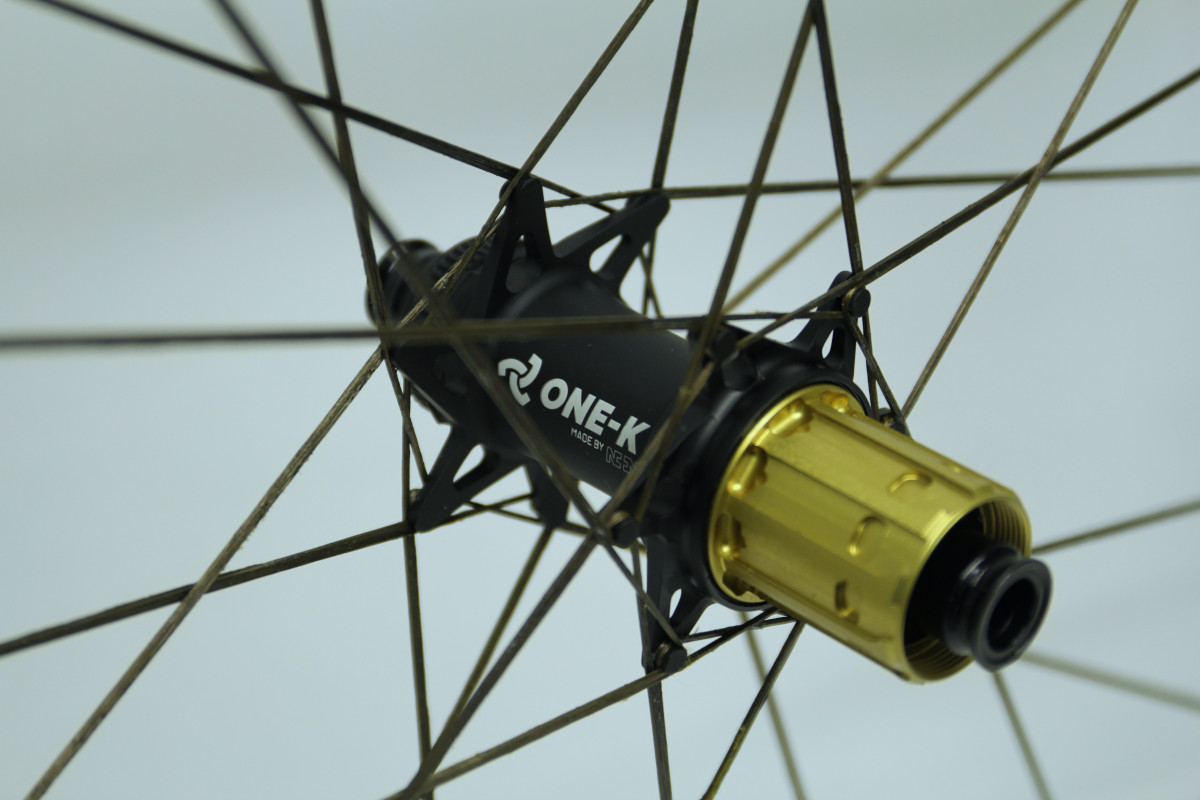 Hubs
The spoke stars are suspended from the hub on small pins. The pins have a stress load over a very large area, which increases the durability. The spokes support each other and are also prevented from slipping using a flange on the pin. The hub flanges have a very large diameter, which contributes to optimum power transmission during acceleration.
The hubs are produced by established hub manufacturers and have been perfectly tailored to the ONE-K spoke system. They are not only extremely lightweight but can also withstand high stress. You can find more technical information about the hubs on our partners' websites.